WardAir Flight Training is able to provide flight instruction on properties or remote locations in many parts of Australia. We can teach you using your own aircraft or bring one of ours. The course of training can be to Recreational Pilot Licence (RPL) or Private Pilot Licence (PPL) level and is to the same standard as all of our regular training but offers you the benefit of learning in conditions and in the location in which you will be doing most of your flying. In short, if you can't come to us, we can come to you.
Most people on a station require an RPL with Navigation. This allows you to fly anywhere in Australia except into controlled airspace. If you need to be trained for Controlled Airspace (eg Cairns, Townsville, Darwin, Alice Springs etc.), this can be included.
If you want to extend your training to PPL level, this can be done in conjunction with your RPL or at a later date. Once you have achieved your PPL you can then progress towards a CPL, Night Rating or Instrument Rating.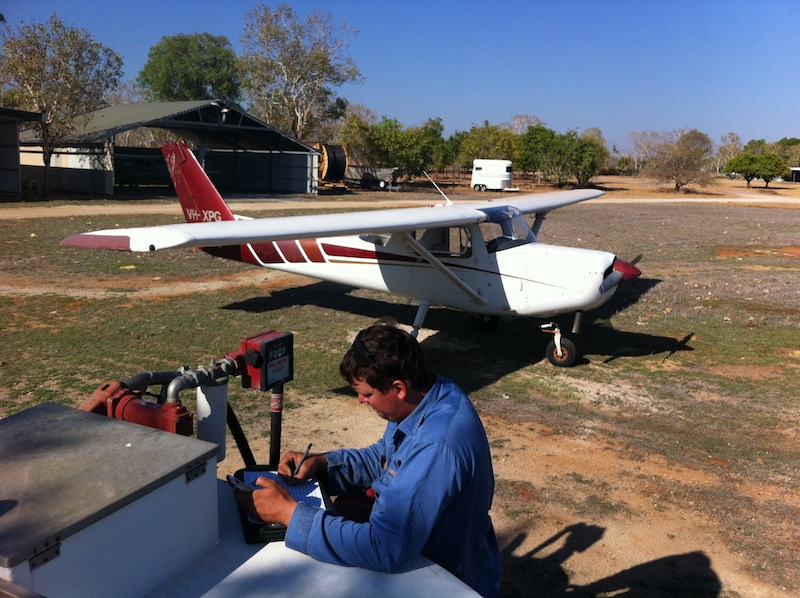 How long will it take?
The minimum flying hours required for RPL is 25 hours and PPL is 40 hours. The time needed to gain your licence will depend on your learning capabilities, flying ability and how quickly you master the theory. We suggest you allow 2-3 weeks to train from scratch to RPL and 3-4 weeks from scratch to PPL. Times given are an approximation only. If work interferes or if you are unable to commit fully each day, the time will be longer.
What about the theory?
Theory is included throughout the course. An average day includes flying early in the morning followed by theory in the middle of the day then flying in the afternoon. It is all self-paced learning and one on one tuition.
Aircraft
Aircraft can be provided by yourself or by WardAir.
Landing Strips
Most property strips will be suitable if the RFDS or mail aircraft are currently using them.
How to get started
Call us to discuss your individual training needs and we will tailor a program to suit your situation. You should apply for an ARN and a medical certificate before committing to your training. A 25% deposit is required to secure a booking and a further 25% prior to commencing training.